Are your marketing emails fit for the campaign?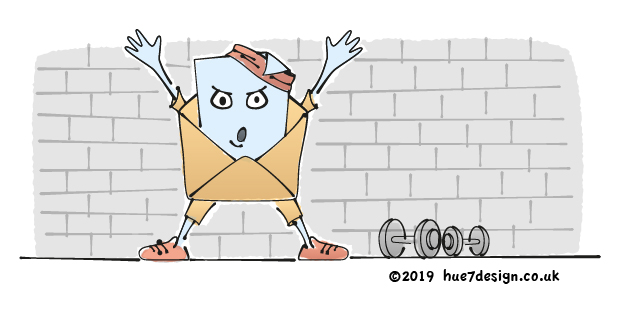 You may think that creating a promotional email is a bit like creating a web page, at the end of the day both are outputted in HTML and can share common visual characteristics. However, even though it may be possible include large impactful images, create heavily stylised layouts and even embed video, it may not necessarily be the best content for your audience.
When I am wearing my web developer hat, I know that there are only a handful of web browsers that I need to consider when writing the code for the end user output. These browsers are usually Chrome, Safari, IE, Firefox and Opera, and although it hasn't always been the case, these web browsers are generally consistent when rendering out a web page. When it comes to creating email, there is a whole new set of additional criteria that has to be considered when defining a template and its content.
The fundamental difference between a marketing email and a marketed web page is how the user engages with it. A web page is a passive form of communication that requires a user to actively search it out, whereas an email is something that can be received, without any form of prior interaction or consent. It is this latter set of circumstances that are crucial in determining the obstacles that a promotional email must negotiate in order to reach its audience.
Template design
The bane of most email template designers' lives is stylesheet support. What might present correctly in a development environment or some modern email clients won't, always translate as intended. Thinking of putting white text on a coloured background? Not all email clients correctly support coloured backgrounds! That's okay, there's a fallback for that … white text on a white background. Nowadays background colours aren't such a problem, but there are plenty of other stylesheet settings that have inconsistent levels of support.
Media responsive
Your email looks fantastic on the old laptop … but what about the mobile? Ahh! Some email templates are designed specifically for viewing on a larger screen and are not designed to adjust to a smaller screen format. There are also email templates that are designed specifically for modern devices, but haven't been coded sympathetically for more traditional environments.
Images
Whilst images are an easy way to visually lift your content, you should never rely on them to convey your messages. Have you ever received an email that is blank or contains a list of empty boxes, with nothing else but some tiny disclaimer text several scrolls down? Then you've just received an image rich email in an email client that has 'auto image download' set to off! Don't assume that your recipients will see your images and always include your main messages and call-to-actions in a text format.
Other media
In theory, it is possible to embed video within an email, but in order for these items to play the email client must support HTML5. Amongst the email clients that do not currently support video embedding are Gmail, Outlook and Yahoo, that together host a significant proportion of the web and desktop email traffic.
Content
Many mail servers and email clients will have extensive filters to identify potential scam and spam. To ensure your email has every chance of reaching its audience, make sure your content avoids triggering filters with; words and phrases (especially in the subject line) that may be on a blacklist; overuse of uppercase text; too many links; replicated links.
Test, test, test …
Once everything is in place, send your email out to as many different environments as you can access.
Other things you should consider
Mailing list
The Data Protection Act has been an essential guide for responsible marketeers since 1998. With the inclusion of additional legislation in the form of GDPR in 2018, it is crucial to ensure that your data respects the rights of the contacts that it includes. If you have a list or dataset that has questionable origins or has not been used for an extended period of time, either take the chance to re-establish the relevant consent for the data concerned or remove it altogether.
Historical campaign statistics
When putting an email together – especially one that is part of a sustained marketing campaign – it is extremely important to review data from previous email sends. Take time to scrutinise send reports for unsubscribes, multiple soft bounces and any hard bounces, and remove any data that is suspect or outdated. This process is vital in preventing your email campaigns being associated with and IP address that could find itself on a blacklist.
'Text only' version
Don't forget that small selection of recipients that may reside behind a strict firewall configuration and have to rely on your 'text only' version. Most email campaign tools auto generate a text version of your email and may well overlook text that isn't inline with the main content.
Compromise is the key
When designing the aesthetic that drives an email campaign it comes down to balancing two key elements, form and function. Design can be a strong ally in promoting a message, but leave the full media experience on platforms that are more suitable. An email will garner more value by encouraging audience interaction. Enticing recipients to click through to web based material ultimately allows you to present a far more enriching campaign and it also tells you what your audience likes.
Email marketing, Marketing campaigns, Media responsive, Form follows function
Blog Posts